NO SCHOOL The DSD will be closed Monday, October 18, 2021 for Professional Development. School will resume Tuesday, October 19, 2021 at 7:30 a.m.

PICTURE DAYS 📷📸 Put on that KODAK smile and dress in your BEST styles! Picture Day is on it's way! Pre-K - 6 -- Tuesday, Oct 19th 7th-11th -- Wed., Oct 20th Senior cap and gown-- Thurs., Oct 21st

SEASON KICKOFF 🧡🖤🐏🏀 Calling ALL Ram fans out tomorrow evening at 5:00 p.m. to the KICKOFF of basketball season 2021-2022! The DSD will host the Orange and Black Game, October 15, 2021 at the gym. The concession stand WILL be open! Entry Fee: Donations of soap and towels.

Tomorrow is "Pink Out Day". In the midst of the pink celebrations and deeply hidden in the money that pink ribbons bring to both legitimate organizations and unsavory "pinkwashers", tomorrow is a single day that marks the deadly reality of breast cancer. We will wear pink, raise money, and help make life-saving research and life-changing care happen. We will make our presentation to our community 'survivor' at our Annual Pep Rally at 2:30 PM. Will you join us?​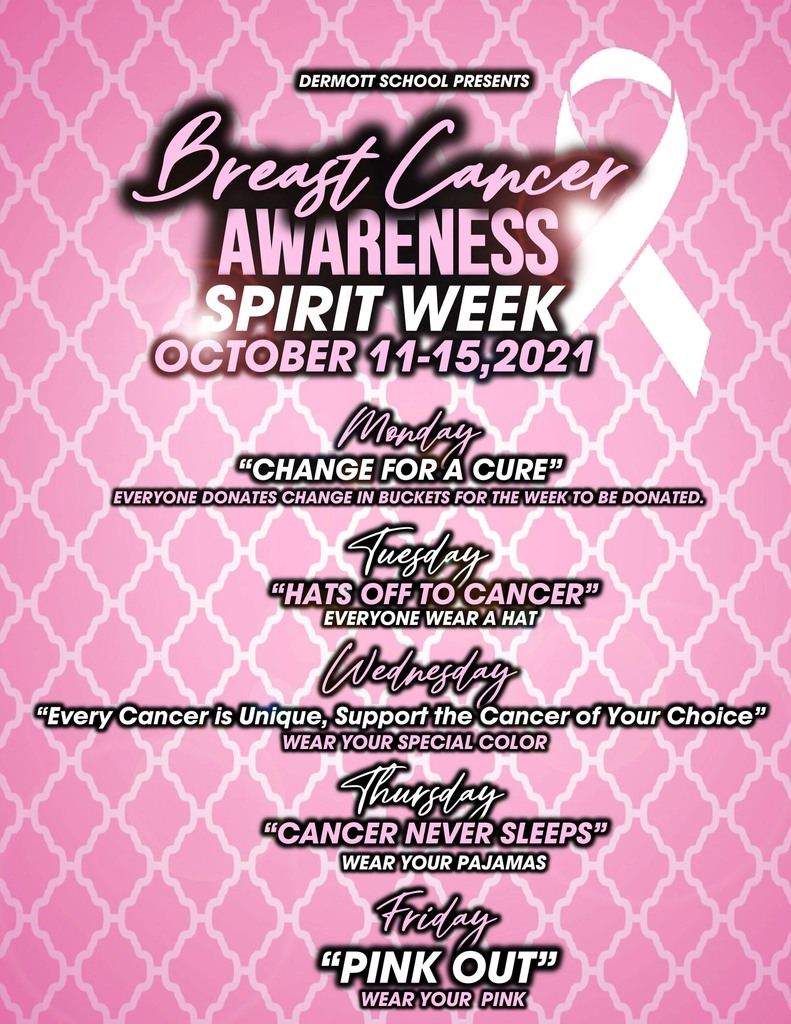 Tomorrow is "Every Cancer is Unique, Support the Cancer of Your Choice". If you or someone you know has cancer, you're probably familiar with the colored ribbons associated with the many forms of the disease. These ribbons help fundraising campaigns and heighten awareness. They've become so common that more than 30 cancers have staked claim to a specific color -- or multiple ones. Some colors represent more than one form of the disease. Pick Your Color Breast cancer: Pink Leukemia: Orange Prostate cancer: Light blue Lung cancer: Pearl or white Kidney cancer: Orange Brain cancer: Gray Pancreatic cancer: Purple Colorectal cancer: Blue There are many, many more. Please choose your color and help us create a rainbow. #TheRamWay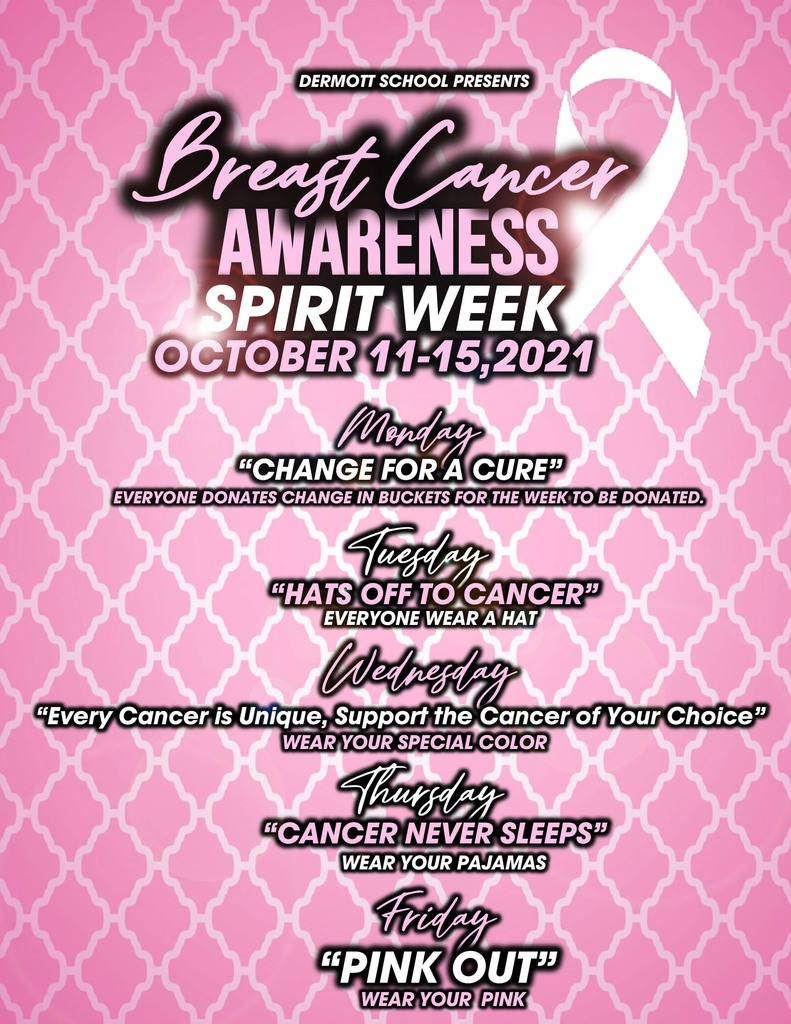 Tomorrow is "Hats off to Cancer". As you know, many people lose their hair when fighting cancer. Our focus for the day is to brighten the day of survivors, by showing our support, as we join in their fight. Everyone is asked to contribute $1 to the "Change for Cure" donation fund and wear the hats tomorrow. #TheRamWay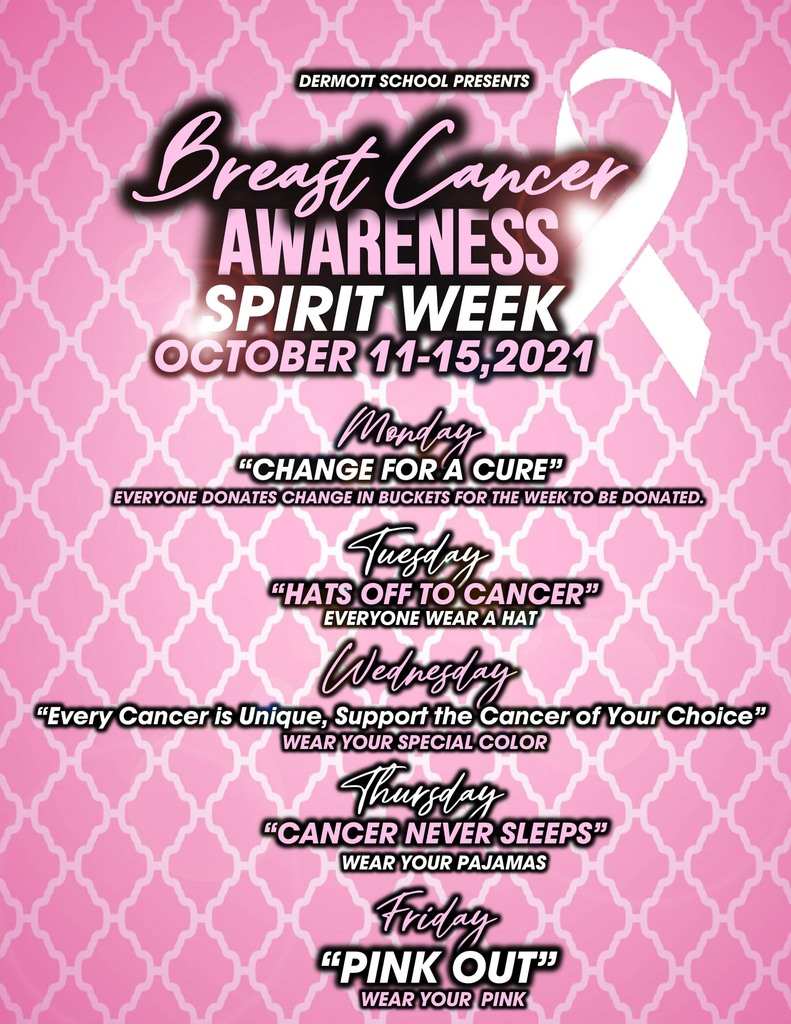 Let's support the Sr. Lady Rams and the Mighty Rams during the Thanksgiving Classic by purchasing a tournament t-shirt!!! ALL t-shirts, ALL sizes are $20. The last day to order is October 31, 2021. Place your order and pay in advance with Coach Wolfe.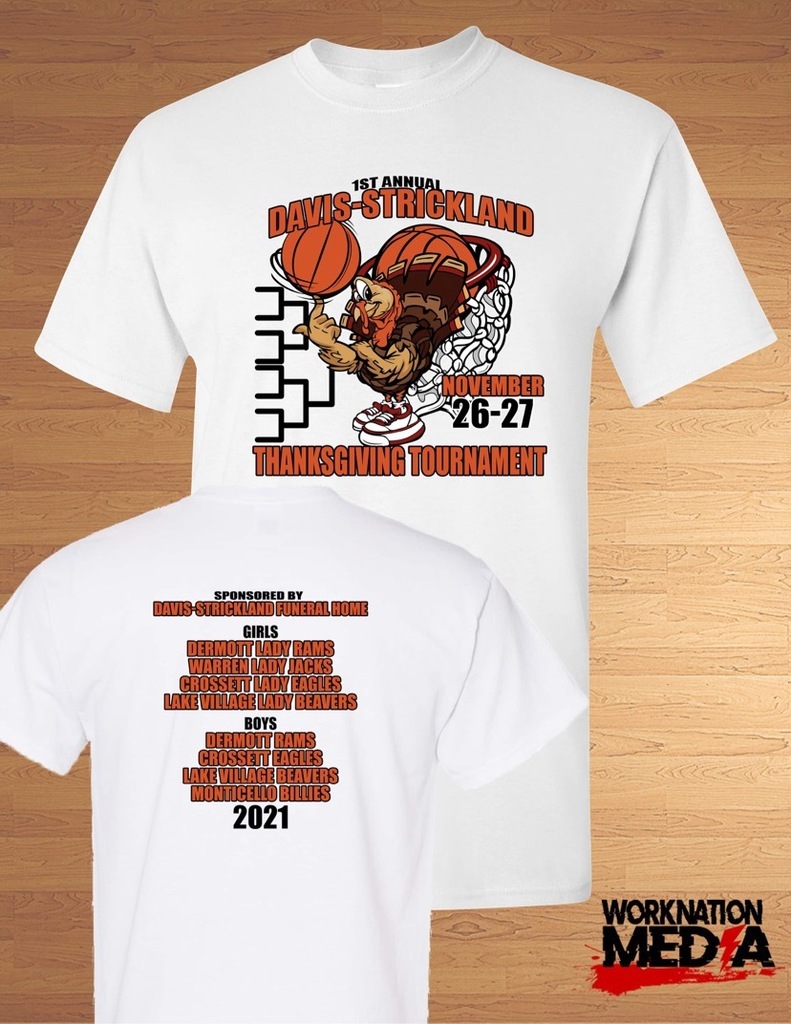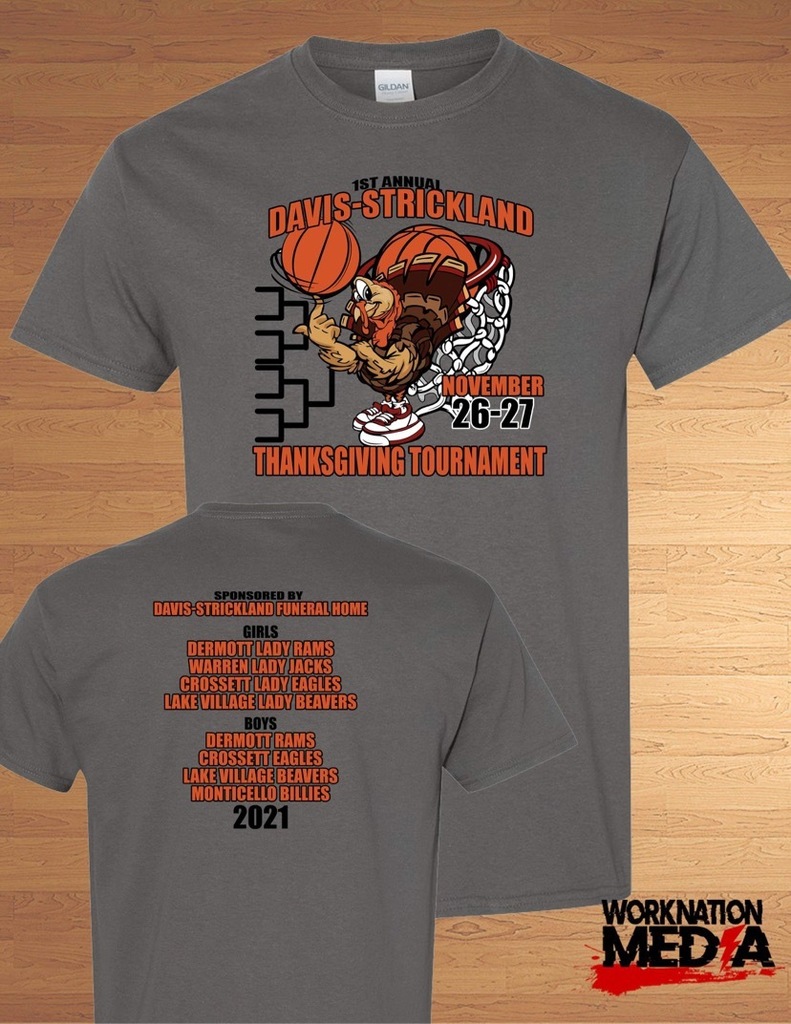 A special SHOUT OUT to these basketball players for lending a helping hand to support the cheer squads! These young men are prepping the sidewalk for the cheerleaders to paint NEW Ram heads! Thanks guys! #TheRamWay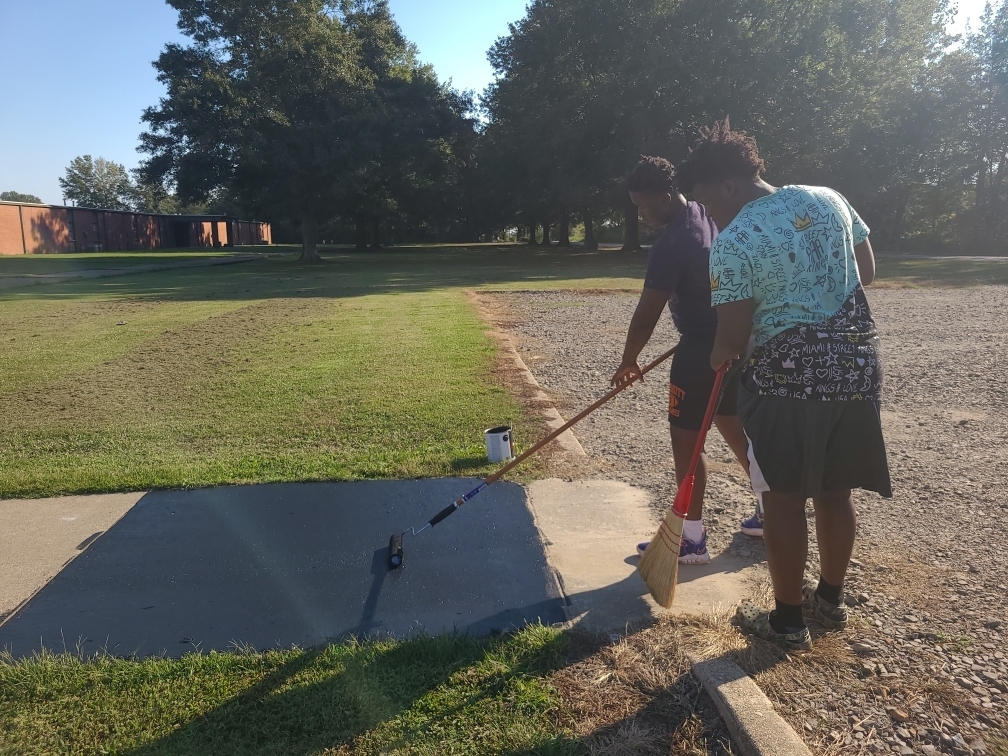 ATTENTION Ram fans: The DSD will not be accepting cash at the door for the upcoming basketball season! Please utilize the following link to purchase tickets for the games. The link is ready and available to start purchasing tickets for HOME games in the month of October! This is the link to the new online ticket sales for basketball games.
https://dermott-school-district.ticketleap.com/
Please contact Athletic Directors Michael Wolfe or Megan Mixon if you have any questions!

DES presents Red Ribbon Week, October 25-29, 2021...#DrugFree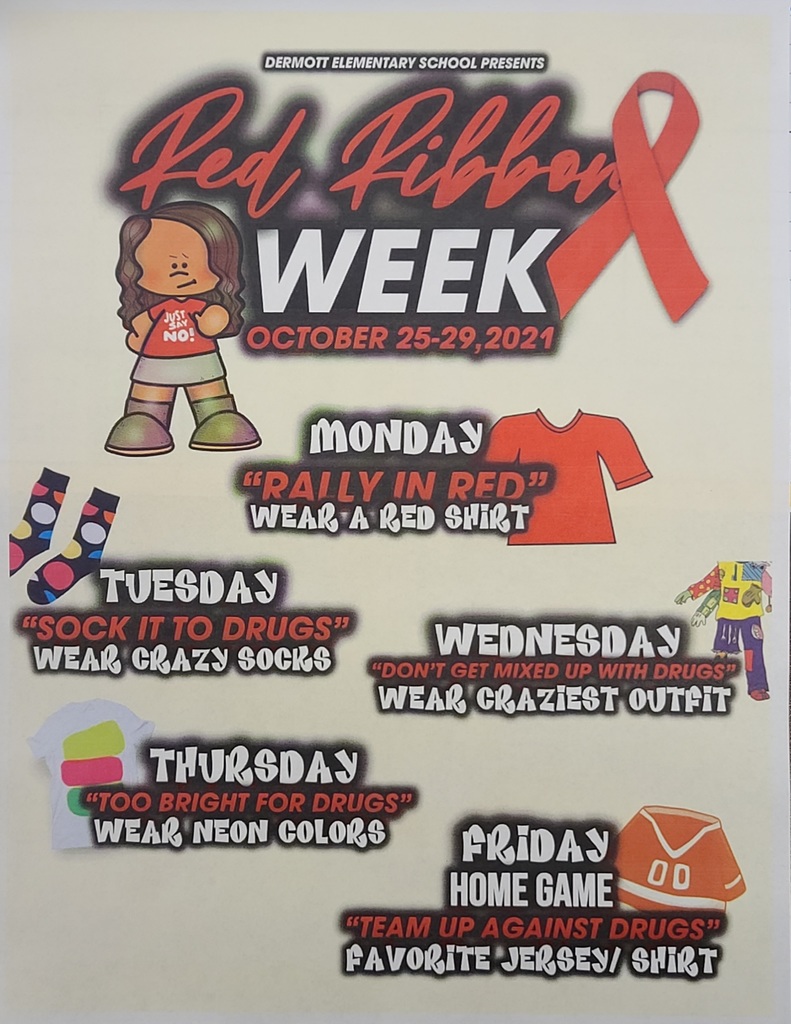 Don't forget that the DSD will be celebrating Breast Cancer Awareness Spirit Week starting tomorrow, October 11th!!!! #PleaseShare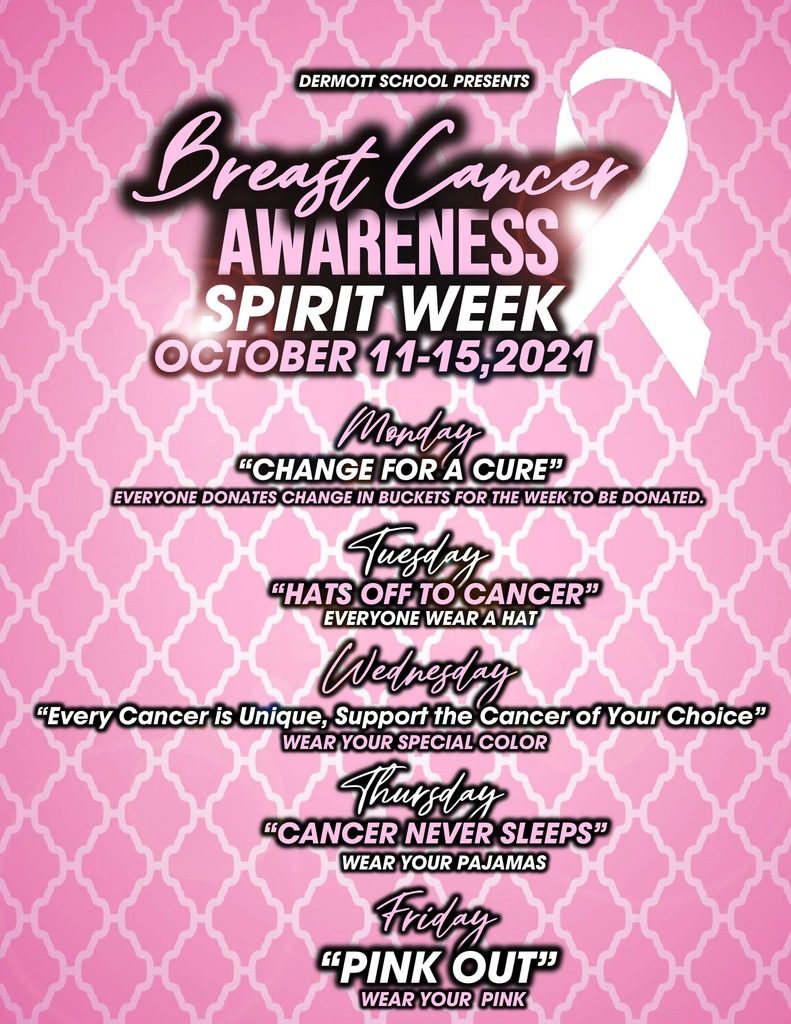 Check out the "Fresh" Class of 2022! The DSD is proud of YOU! This is YOUR year! Make EVERY minute count! #YouAreStars 🌟⭐🌟 #LetYourLightsShine 💡🔦💡

The DSD is OPEN today for instruction as normal. The buses will run as scheduled. School doors open at 7:30 a.m. Have a Wonderful Wednesday!

The Dermott School District will be dismissed at 2:30 p.m. TODAY! We are sorry for the inconvenience. Please visit the district's Facebook page or the DSD app for further updates!

Due to the weather, we are revising the Vision Board schedule! 3rd - 6th Grade will be Wednesday, September 22, 2021 from 3:30 - 5:00 p.m. 7th - 9th Grade will be Wednesday, September 22, 2021 from 5:30 - 7:00 p.m. 10th - 12th Grade will be Thursday, September 23, 2021 from 5:30 - 7:00 p.m.

The Dermott School District will hold its first Parent Teacher Conference of this school year on Thursday, September 16, 2021 from 1:30 - 7:30 p.m. During these conferences, parents will be issued their child's Progress Report and they may speak with the teachers to address any concerns. School will be dismissed at 1:00 p.m.
Our Future Focus Series kicked off with a writing workshop on TACO TUESDAY! Students improved their writing skills and cooked tacos! Thank you to our English teacher, Ms. Cabaniss, and Marcus Johnson for volunteering today! The tacos were delicious 😋! Our students don't eat sour cream. 🤦🏾‍♀️lol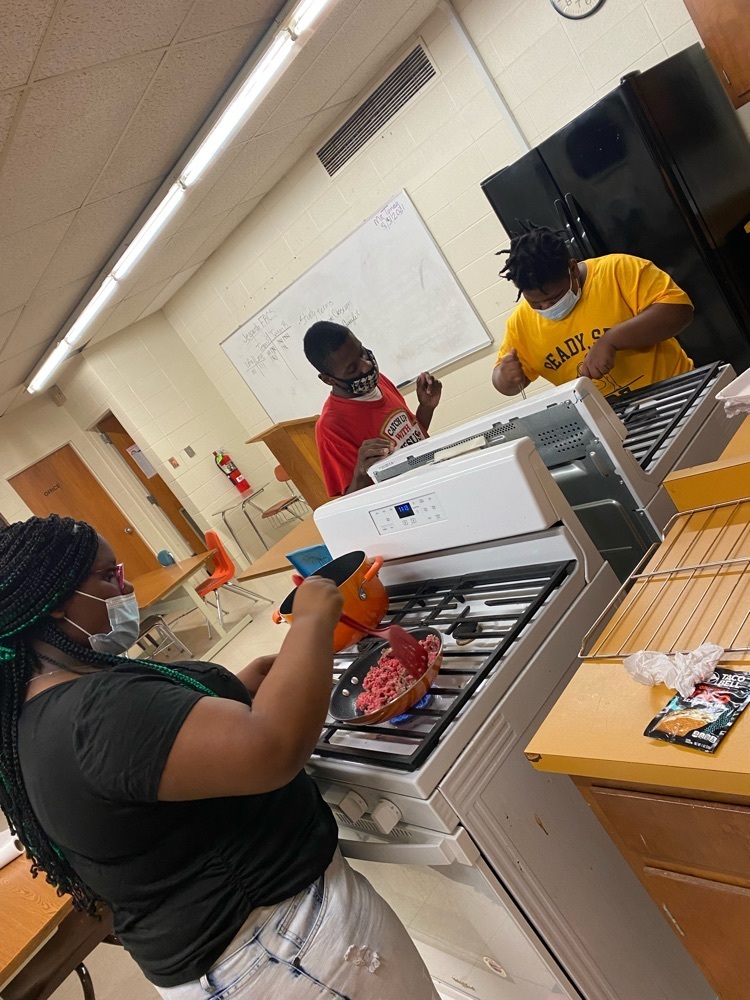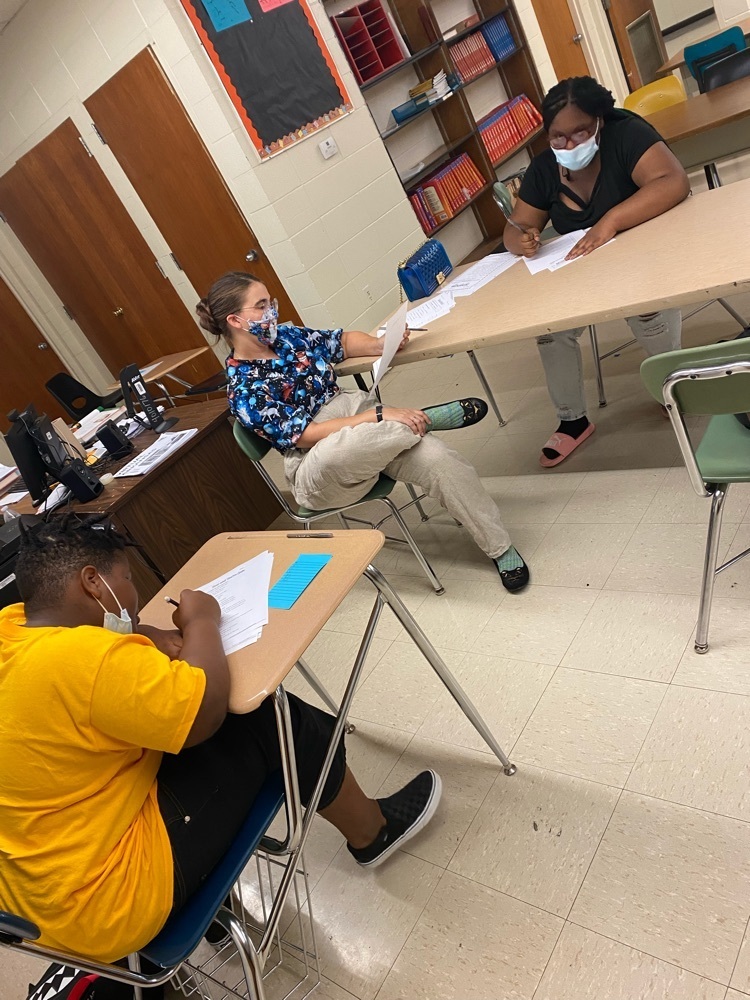 Parents and Students, We are setting our goals for the new school year, by creating our Vision Boards. All students of Dermott Schools are invited to come create their vision board. The dates for each grade are listed on the flyer. This will be a very fun evening and want all our students to share in this event. If you have any old magazines, please bring with you or drop off to the school to Mrs. Yvonda Jones, School Counselor.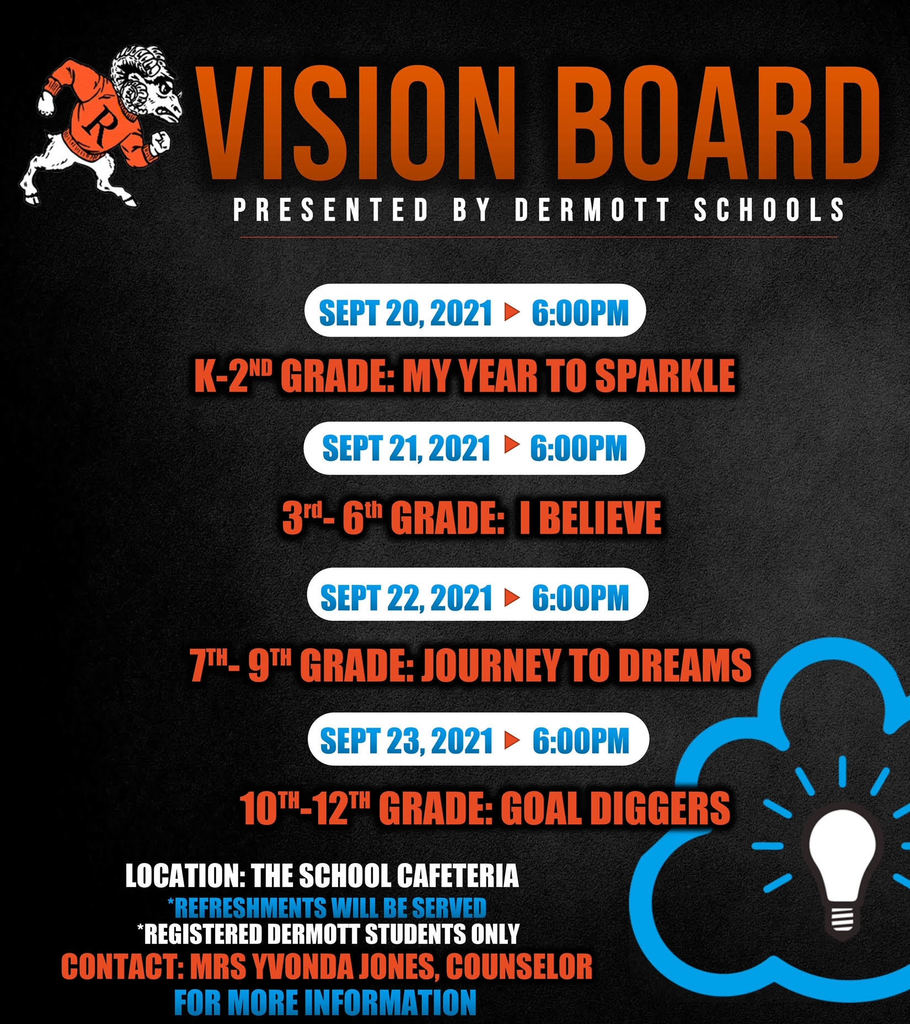 Letter to Parents and the Community! #TogetherWeCan #DSDCares #WeLoveOurCommunity #WeLoveOurStudentsAndStaff

Dermott Elementary School would like to thank Interfor of Monticello, Arkansas for donating school supplies! Ms. Wendy Young and Mr. Shane Worring presented Principal Garner with notebooks, pencils, crayons, glue, ink pens, highlighters, wipes, loose leaf paper, markers, and many other supplies! DES certainly appreciates you for thinking of US! You are TRULY a blessing!